N55 335i/335xi/135i VRSF FBO Kit
$1,259.90

$1,259.90

Save

$85.09
---
---
Are you looking to push the limits of your N55 motor and experience what it can really do? 
Our VRSF FBO kits are designed exactly for each level of tuning you're looking to have done on your Turbo N55!
What does this kit include?
Choice of your VRSF FMIC

VRSF Chargepip Kit

Replacement O-ring Gasket

VRSF Catless Race Downpipes for RWD or AWD

Replacement 3.5" Turbo to downpipe gasket

MHD Tuning Orange E Series Wifi Adapter

VRSF Stencil

2x VRSF Window Decals 
Wondering which intercooler best suits your tuning needs?
For up to 550 hp 5" Stepped Performance HD FMIC

For up to 850 hp 7.5" Stepped Competition HD FMIC

For up to 1000 hp 7.5" Stepped Race HD FMIC
E-Chassis N55 Catted Downpipe Dyno Results +14kW/20bhp Over Stock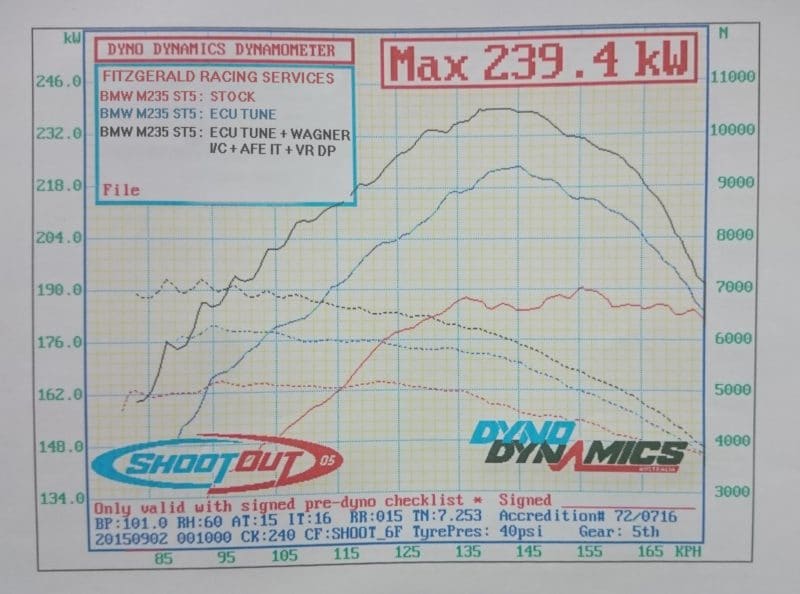 Below is a 4th gear pull @ 35 PSI. This car made 790whp and the ambient temperature was 94 degrees. As you can see there is a minimal 11 degree rise in intake temperatures and the boost maintains steadily throughout the RPM range providing adequate flow for the PTE 6466 turbo.


---
We Also Recommend
---