VRSF Race Intercooler FMIC Upgrade Kit 12-16 F20 & F30 228i/M235i/328i/335i/428i/435i N20 N55
VRSF Stepped Race Intercooler Kit – 2012-2015 BMW 228i/M235i/328i/335i/428i/435i N20 & N55
Replace your inefficient factory intercooler with the VRSF upgraded intercooler kit to get the most out of your N20/N55. We designed this kit to be one of the best performing, direct bolt on intercoolers available for your BMW with special attention to quality and performance while maintaining a reasonable price. Our intercoolers allow for higher HP gains, mainly due to their ability to keep intake temps down while preventing heat soak which is a common problem with the factory intercooler. This results in a more power and increased reliability with reduced chances of pre-detonation & knock.
Intercooler Core
The most important component of any intercooler is the core. The core cools the charged air from the turbo before it enters the engine and the OEM BMW tube and fin intercooler is designed to support low boost levels and air flow. Once boost levels and air flow are increased, the OEM unit is easily overwhelmed and can not keep up with the cooling demands of a tune running more than OEM boost levels. This results in heat soak which will result in a power loss and a higher potential for pre-detonation in the upper RPM range. The OEM intercooler will rise in temperatures up to 55-60 degrees during a 2-4 gear pull which is both harmful for your engine and robs you of power.
We remedy this problem with our custom bar and plate core design which utilizes a staggered and offset high density internal and external fin pack. Our core has been carefully tuned to provide the the best intake temperature reduction while maintaining minimal pressure drop. Our bar & plate core is also much more durable than the OEM tube and fin core, with a better ability to withstand rocks and other debris. As seen in the logs below, the VRSF Race core offers a significant improvement over the OEM by keeping temperatures closer to ambient. In the example below we show a F30 335i on a 75 degree day. Our intercooler maintains a safe temperature through the 2nd through 4th gear pull, starting at 89 degrees and ending at 86 degrees.
Finish & Construction
Our VRSF intercooler features 3D CAD designed cast aluminum end tanks for improved flow in comparison to sheet metal end tanks. Our CNC'd, one piece seamless cast end tanks are also more durable than comparable sheet metal or multiple piece end tanks. Every VRSF intercooler is finished in a uniform, bright silver coating which helps protect the intercooler from corrosion and ensures your VRSF intercooler holds up to the elements, no matter where you live.
Every VRSF product includes our lifetime warranty & our "No Hassle" satisfaction guarantee which includes fitment & defects.
Installation
This is a complete plug and play bolt in option and we include everything required to replace the OEM intercooler. All VRSF intercoolers feature tabs that allow the retention of the factory fan shroud. Our bolt on end tanks utilize the OEM intercooler piping. Each VRSF intercooler is hand finished and pressure tested to ensure a high quality, leak free experience. Our intercoolers fit both Left Hand Drive (LHD) & Right Hand Drive (RHD) Models as well as all XI models.
Features
High Density Bar & Plate Core
Cast Aluminum Plug and Play End Tanks
117% larger than the OEM intercooler
Plug and play with no cutting required.
Includes lifetime warranty
Dimensions: 21″ x 11″ x 6″
Fits the following BMWs
2012-2016 F30/F31/F36 BMW 320i & 320xi / 328i & 328xi / 335i & 335xi (Also Fits 316i, 316d, 318d, 320d, 325d, 330d, 335d)
2012-2016 F32 BMW 428i & 428xi / 435i & 435xi (Also Fits 420i, 420d, 425d, 430d, 435d)
2014-2016 F22/F23 BMW 228i & 228xi / M235i & M235xi (Also Fits 220i, 218d, 220d, 225d)
2012-2016 F20/F21 BMW 114i / 116i / 118i / 125i / M135i / 114d / 116d / 118d / 120d / 125d
VRSF Race Intercooler – N55 F30 335i
75° Ambient | 2-4 Gear Pull | Start 89° – End 86°

21hp & 33tq peak gains with over 50hp/tq gained in the mid range.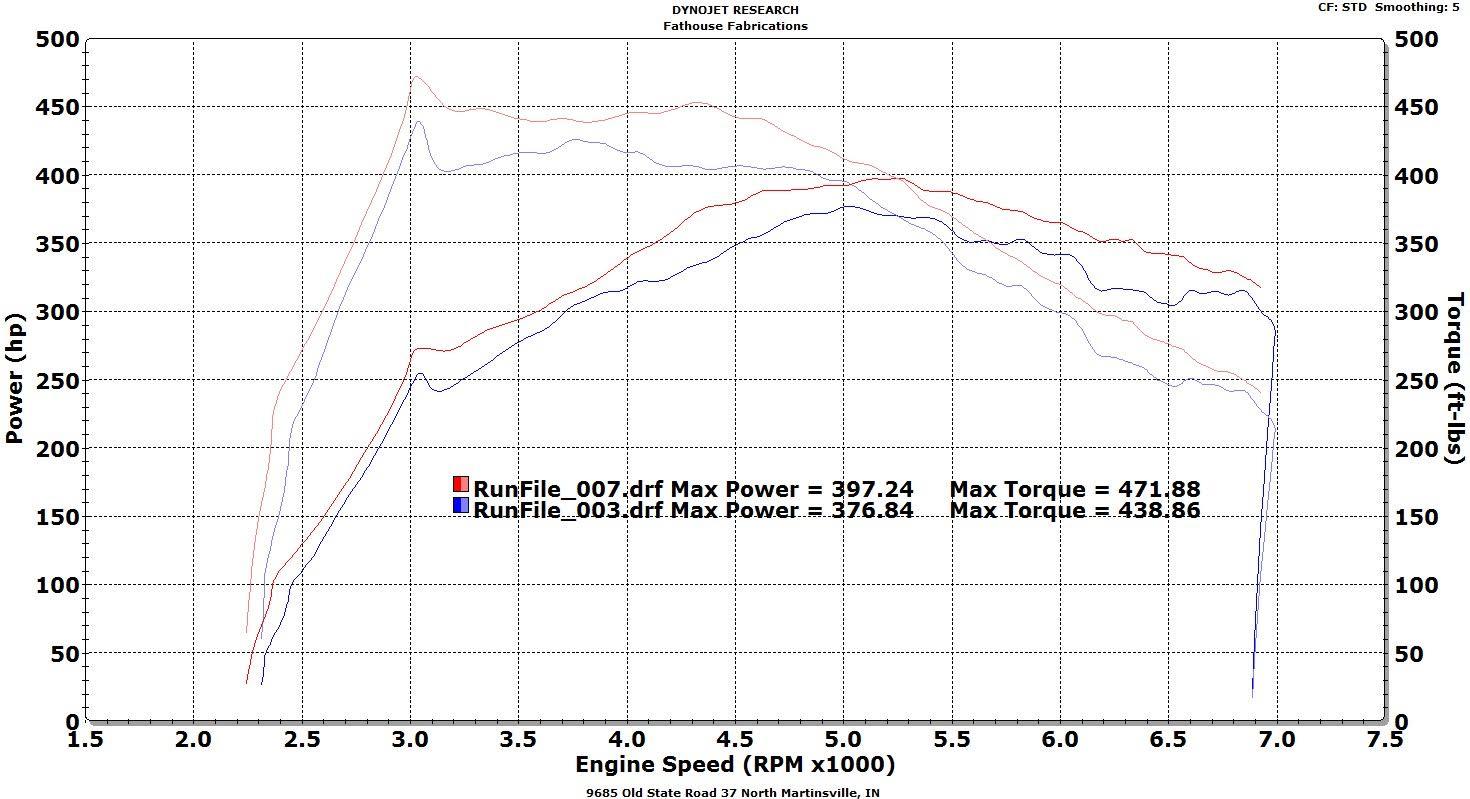 ---
We Also Recommend
---